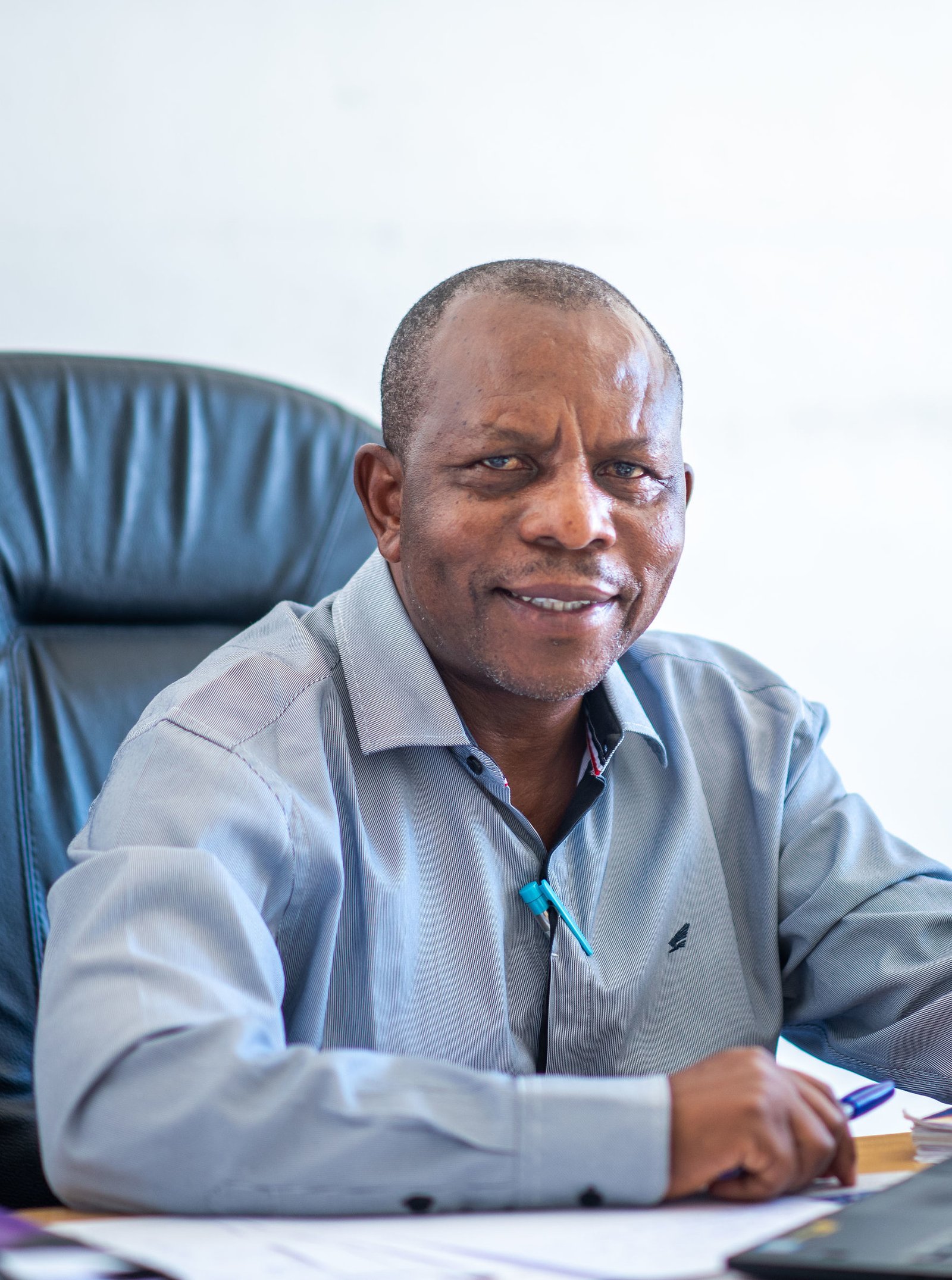 Mwl Petro Masatu Pamba
(Director of Education Services)
Petro Masatu Pamba is an employee of Christian Social Services Commission who has served the organization for fifteen years in various implementation fields, he is highly experienced in education technical advises, advocacy and lobbying techniques, coordination, monitoring ,performance management, evaluation and unlocking things to enable implementation, transforming manual system application into information and communication technology interventions and applications, change management, strategic information, strengthening partnership between local partners, government and international partners, data management, knowledge management through gathering, organizing, sharing and analyzing its knolwedge in terms of resources, project management, documentation, mentoring and coaching He holds a MSc CIS (Computing and Information Systems) from the University of Ulster Northern Ireland United Kingdom, a BSc Ed (Bachelor of Science with Education in Mathematics, Chemistry and Education) from the University of Dar Es Salaam Tanzania. He has keen advising Member Institutions in health and education information systems to ensure enhanced documentation, project management, advocating for different church issues, information use and quality information dissemination. He is promoting an e-learning system to Church Education Facilities through designed and developed CSSC Platform, Child protection, community engagement through church Jumuiyas as well as online electronic education database and quality improvement portal.
Petro has led the local partner in different projects such as Association Private Health Facilities in Tanzania (APHFTA) and Baraza Kuu la Waislamu Tanzania (BAKWATA) in Tanzania Human Resource Capacity Project and ITIDO, SoftMed and NeSc in the electronic Reproductive Child Health for Better Care in collaborating with Rufiji district council and Academic Performance enhancement by e-learning for secondary schools in Tanzania in collaboration with PORALG for five Public Secondary schools.
Petro's leadership has seen him invited to speak to different partners meetings in the country (Netherlands family, DPG), Tanzania Episcopal Conference (TEC) and Christian Association Platform. He became a member of the Africa Christian Health Association Platform (ACHAP). Currently is appointed by the Ministry of Education Science and Technology as a member of the Education Sector Development Committee (ESDC). He is also a member of MWECAU Steering Committee, National eHealth Steering Committee, Education Board for Africa Inland Church of Tanzania (AICT) and AMREF eLearning Steering Committee.
Email: ppamba@cssc.or.tz